HOW IT WORKS
We build your exhibition stand!
Full-service stand construction
Configure & Order

Our configurator guides you step-by-step through the whole configuration and order process and makes sure you do not forget anything. All changes are displayed in real time, scalling and rotating are possible and you can always keep an eye on the price.

Changes & Support

Our myStand project managers are available 24/7 via phone or email for support and individual advice. You can modify your stand at any time after placing the order, change equipment, furniture, lightning, etc. or place additional orders. The day before the exhibition starts, your stand will be ready for handover or even earlier if requested.

Handover & Enjoy

We build your desired stand at the exhibition of your choice, hand it over to you in person, on time and ready to use. Our project managers will be at your disposal if you need further help or a last-minute order. You can fully concentrate on your exhibiton participation and we take care of the dismantling afterwards.
How it works – step by step
The entire configuration, order and purchase process is simple and intuitive.
If further help is required, our customer service is available 24/7.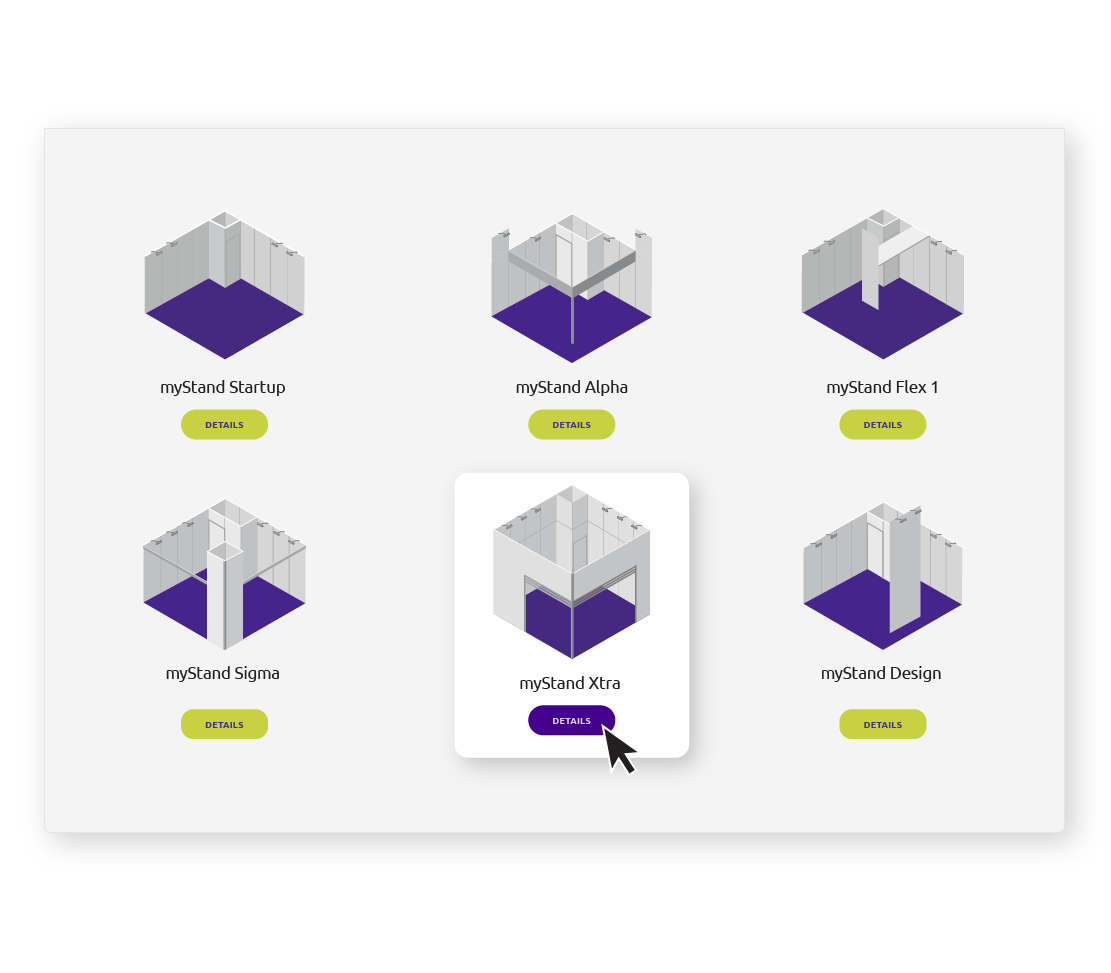 STEP 1
Select an exhibition & choose your desired system stand from a variety of standard configurations
myStand is currently available for the following important exhibition venues in Germany: Hanover, Munich, Frankfurt, Nuremberg and Stuttgart. We can propose a wide range of different system stand constructions. You can be sure that you will find what you need here.
STEP 2
Configure your stand step-by-step with the help of our configurator
Our configurator is browser-based and runs on all mobile and desktop devices. The intuitive user-interface guides you step-by-step through the configuration system. All changes within the configuration process are immediately displayed in the 3D model (e.g. colors or furniture) and you always have all details and costs at a glance.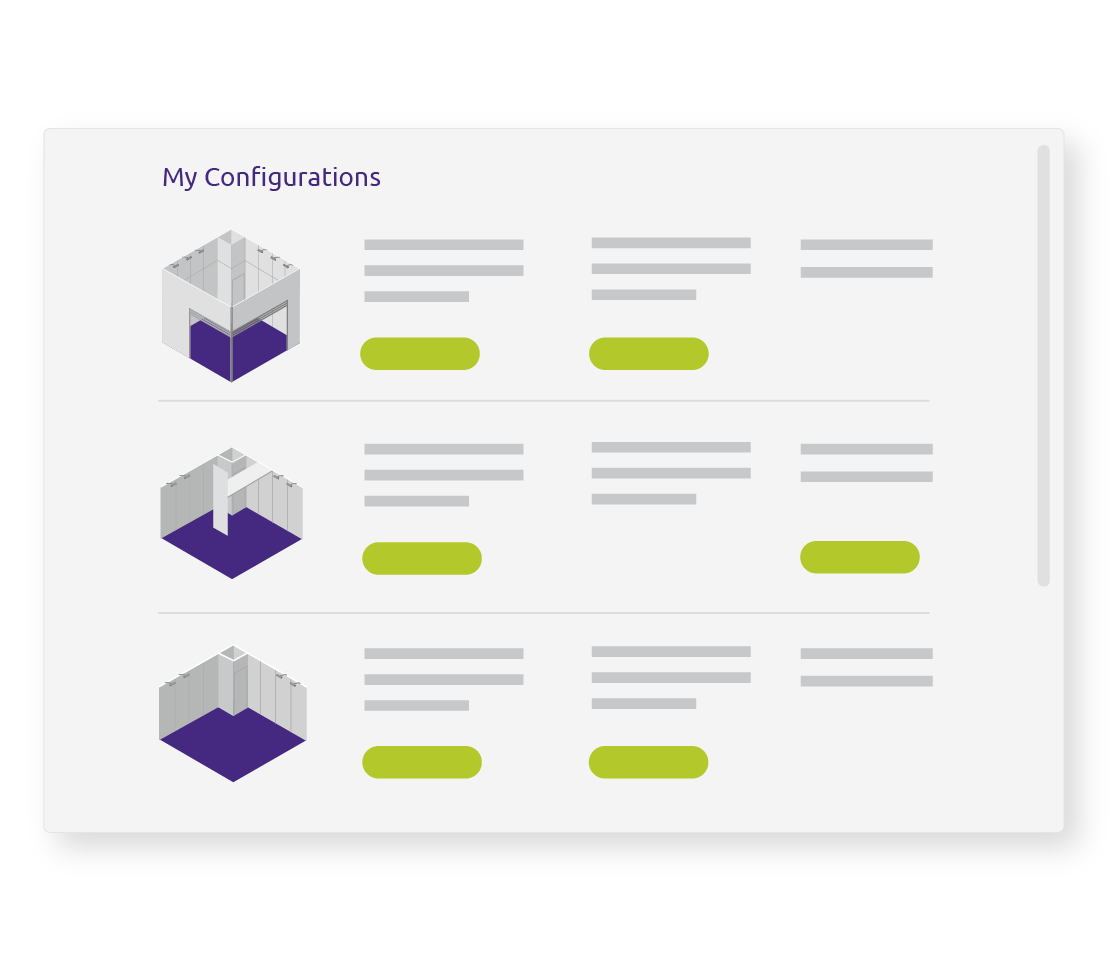 STEP 3
Save as many configurations as you want and get a non-binding offer
You can store an infinite number of configurations and edit them later – anywhere and any time. You are able to upload individual graphics and create as many variants of stands as you want. After the configuration process, you will immediately receive a non-binding offer with a detailed service description and, within the next 3 working days, an exact coloured 3D visualisation of your exhibition stand.
STEP 4
Individual advice and placing of order
When required, we can provide you with support and advice at any time. We can go through the offer together, answer your open questions, give you individual advice, make changes or discuss further possibilities. Our German and English speaking project managers are available at any time via email and phone.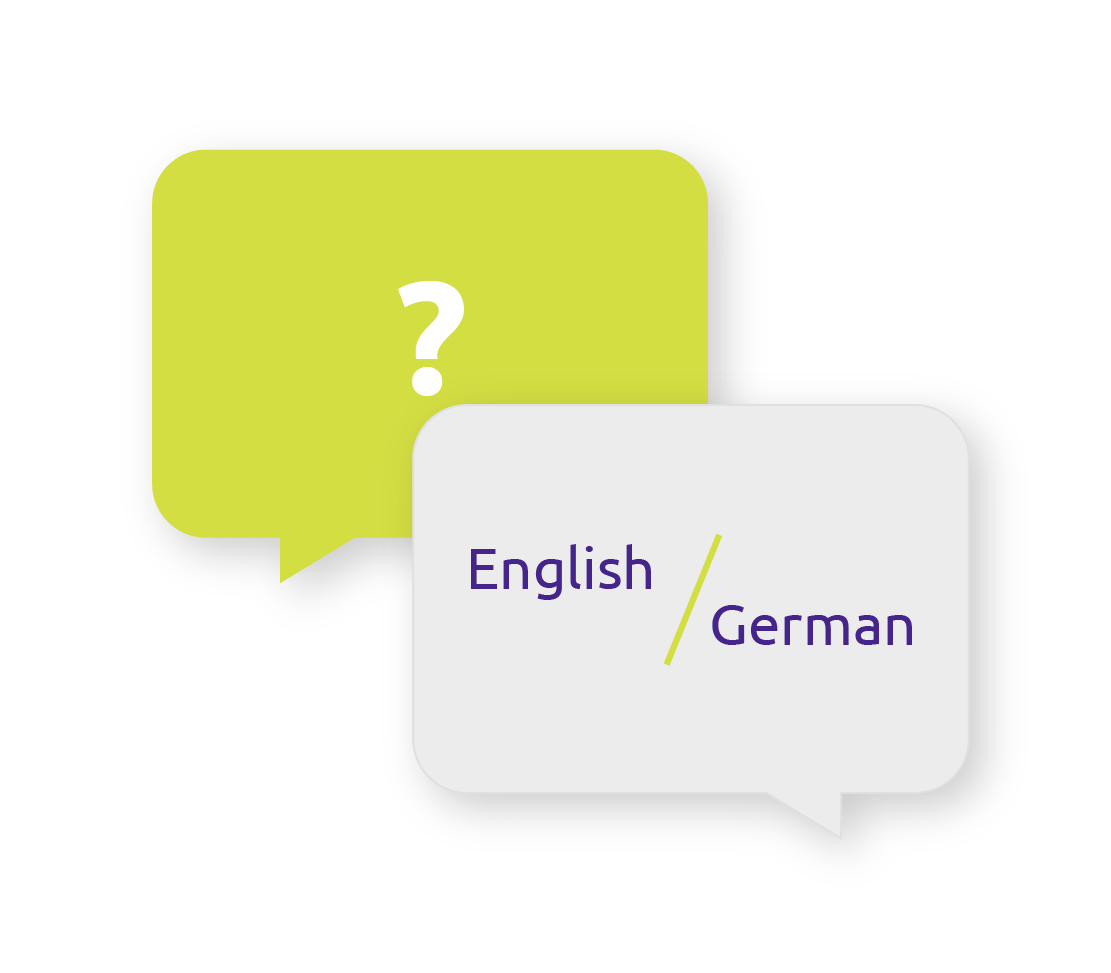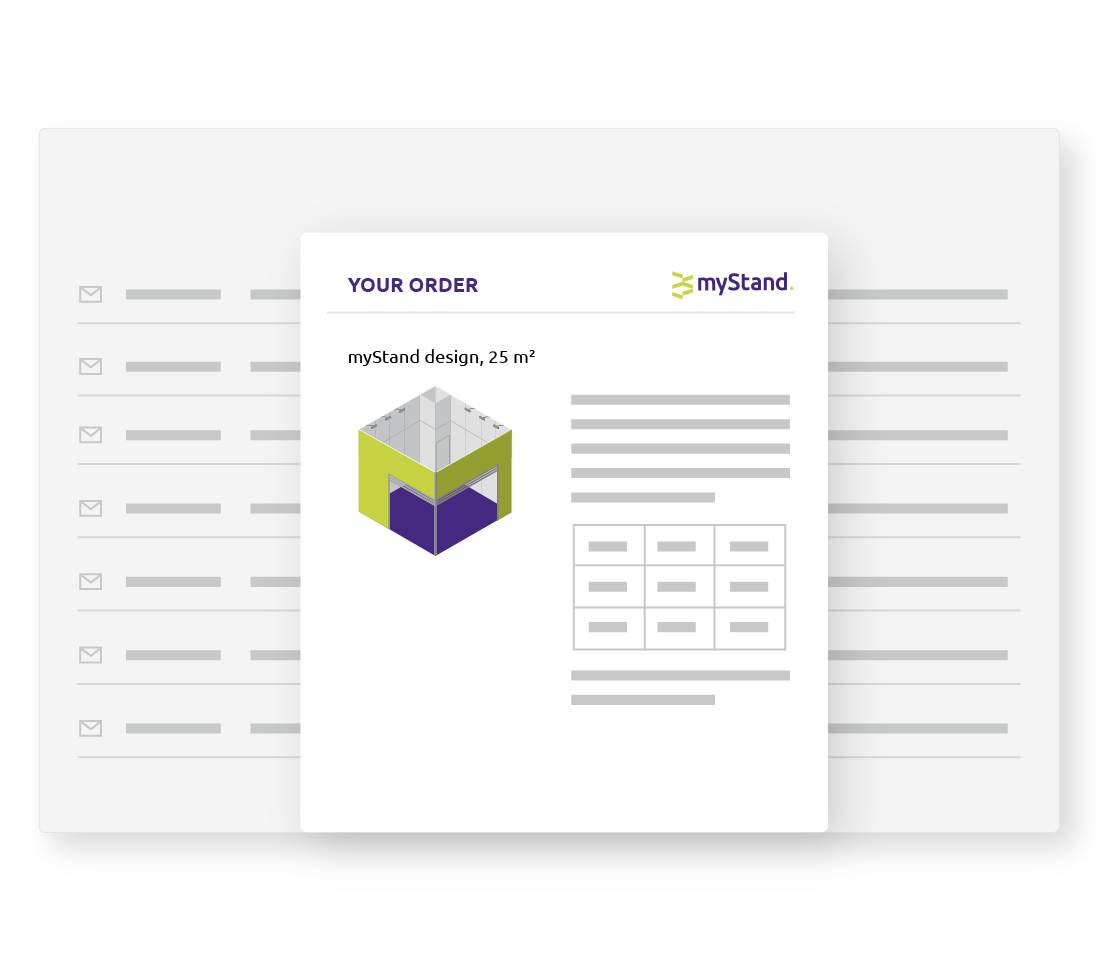 STEP 5
Order confirmation and invoice
Once you have made the decision on how your desired stand should look, you are able to order the stand at any time. Afterwards, you will receive an order confirmation and an invoice. In addition, you are able to modify your stand at any time after making the order or place orders for further equipment, furniture, lighting, etc.
STEP 6
Change your stand at any time
You can modify your stand at any time after making the order. If you need further furniture, more lighting or another colour, you are always able to place an additional order to your existing one. Furthermore, we offer you a longer free cancellation period than for exhibition companies.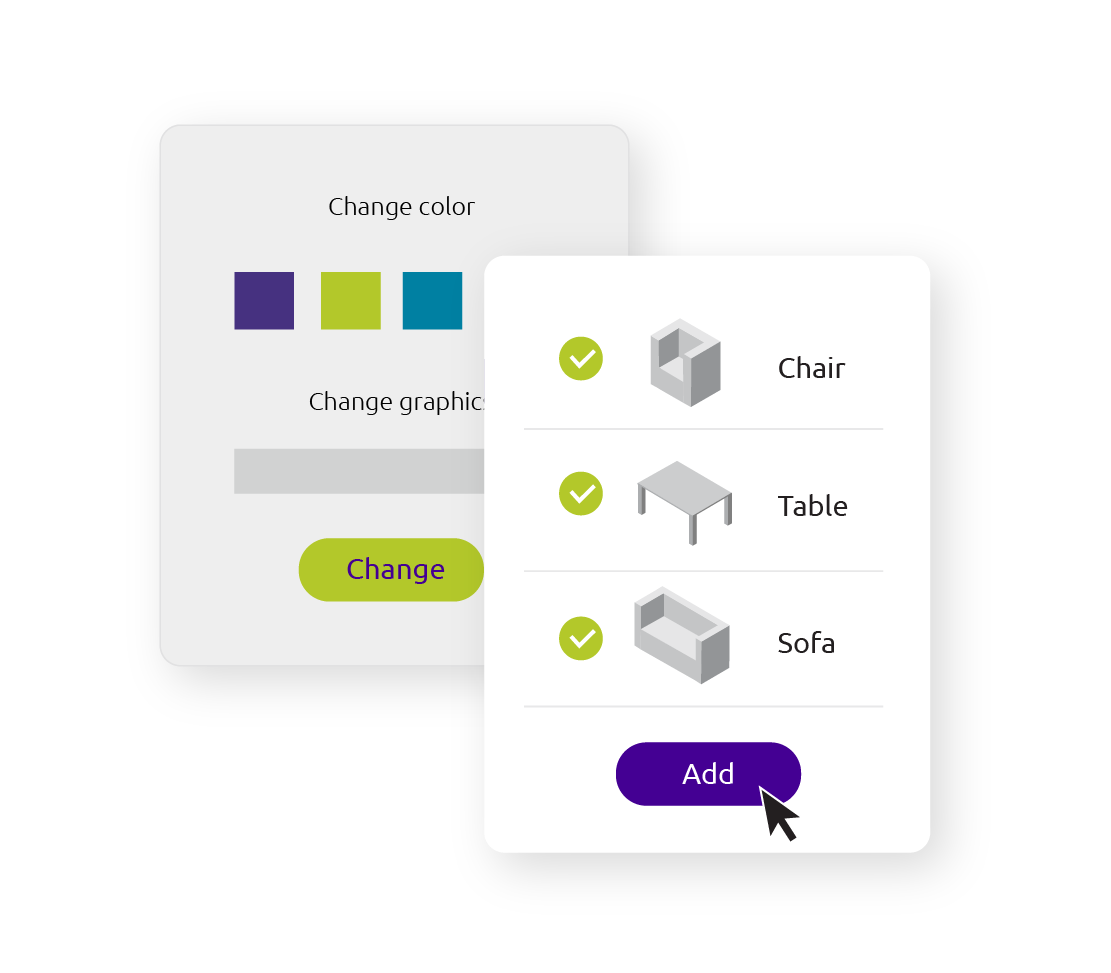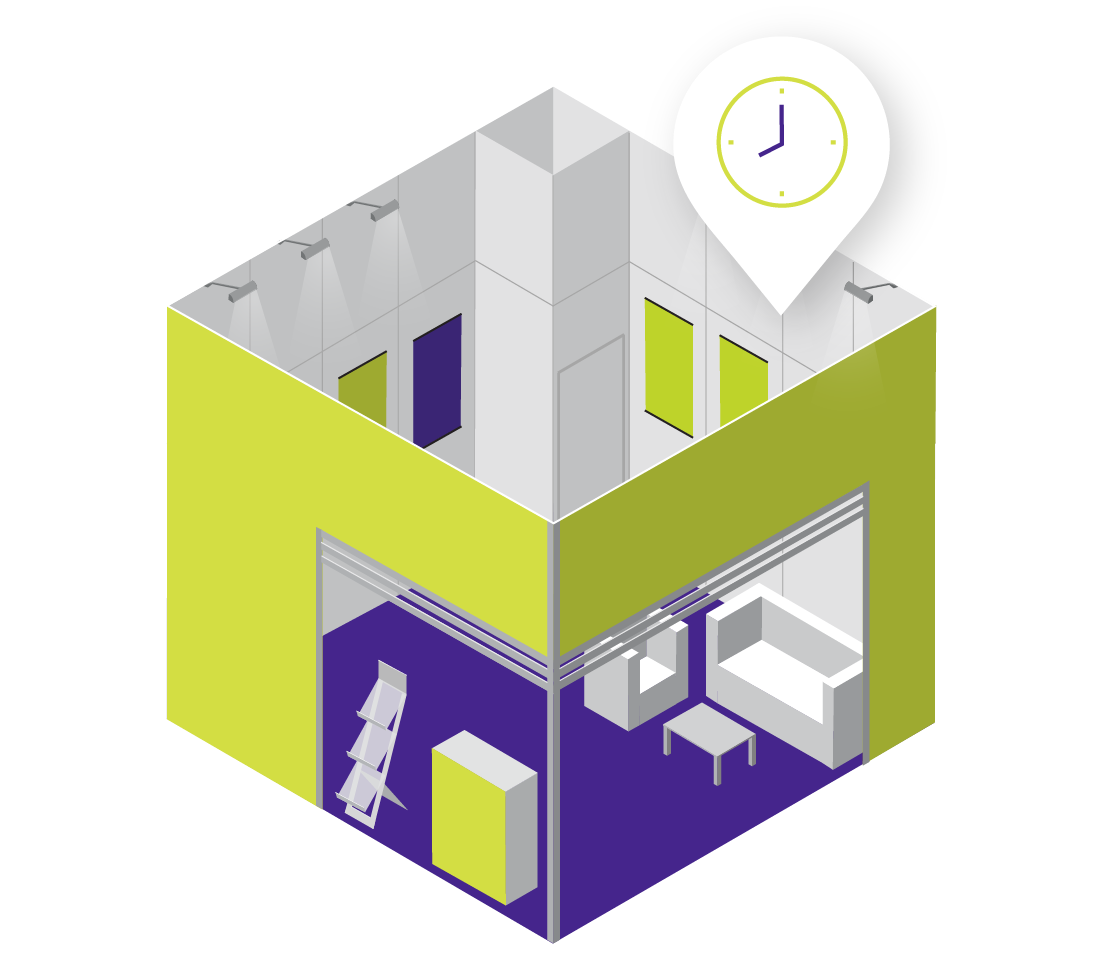 STEP 7
Stand construction and handover
The day before the fair starts, your stand will be ready for handing over at 8 am. We can also finish your stand at an earlier date if requested. If you require additional equipment (lights, cables, furniture, etc.) at the exhibition, you can order it at any time by phone or via our configurator online shop. Our service team will bring the desired items to your stand within an hour.
STEP 8
Dismantling
After your exhibition appearance we will take care of everything and you can immediately enjoy your journey home. We will dismantle your exhibition stand and we are always ready to build your next stand.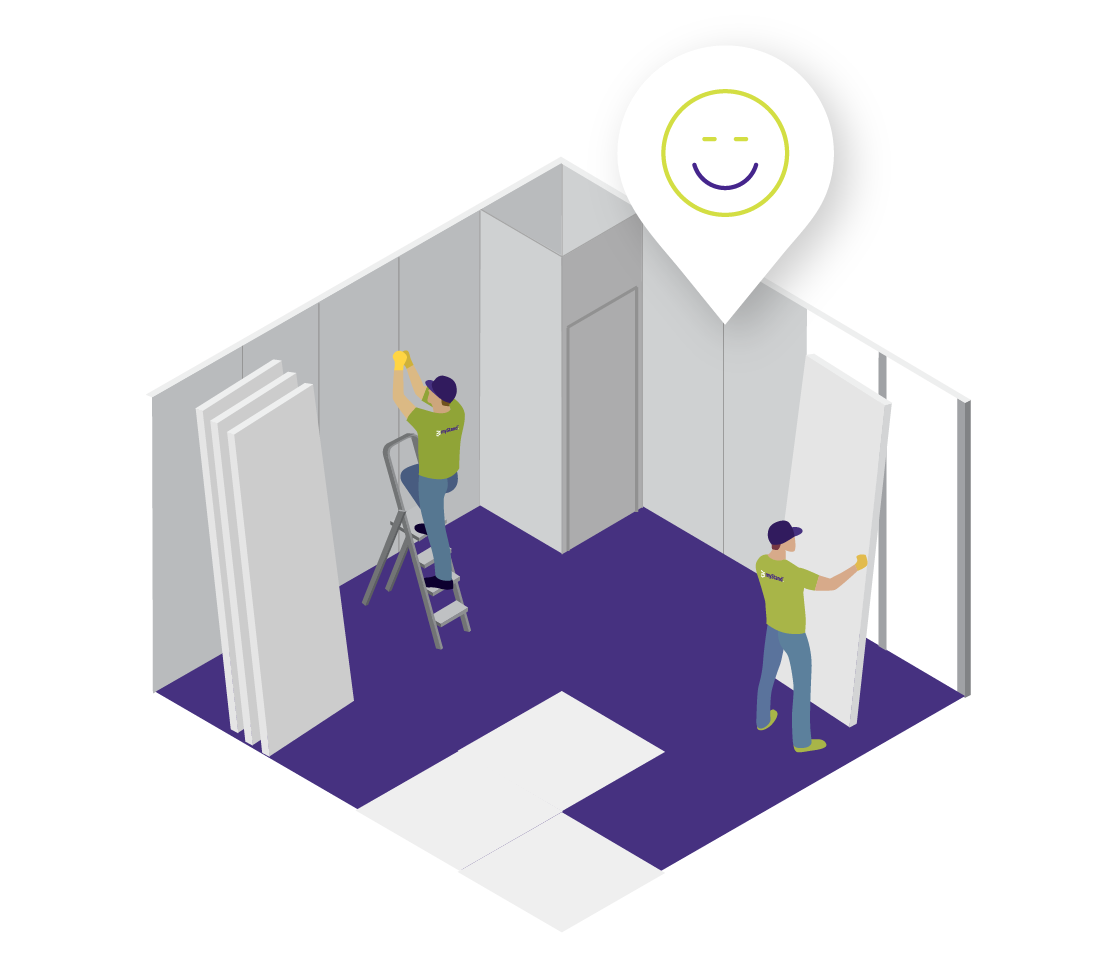 Configure and order the right stand for your needs with myStand and get a
full-service stand construction with the best quality.